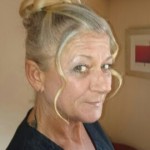 LLLT Training Course Testimonial: Mrs Eileen (Dee) Stringer
Registered nurse & Lymphoedema therapist, Kent, UK
"Fabulously interesting course bringing advances in holistic approach of pain relief and swelling management. This was a very interactive course which I feel is the best way to learn. It might be beneficial to encourage more GPs to this training event–we practitioners are proactive but some GPs are a little slower on the uptake.
Very informative and well presented day. An absolute delight to meet so many professionals from such a diverse spectrum of life all working towards the same goal."
View current lllt training dates in your location.